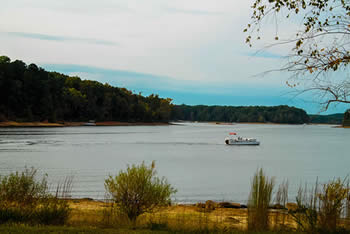 We Cultivate Quality Time.
Temperatures average 38 degrees in January and 78 degrees in July.
Known primarily for its outdoor recreational opportunities, this region is a hunter's and fisherman's paradise, with an abundance of wild turkeys, whitetail deer and large-mouth bass. The rivers and lakes are the perfect setting for a countless number of outdoor activities on land or water. Superior fishing can be found at Modest Creek Lake, Lunenburg Lake, Nottoway Falls Lake, Lee Lake and the Nottoway River (with its reservoir). The Buggs Island Reservoir, in Mecklenburg County, is well known for its excellent catfish and bass fishing along with its boating and camping. Lake Gaston, located in Brunswick County, is known for its water sports, boating, fishing, camping, and beautiful lakeside homes.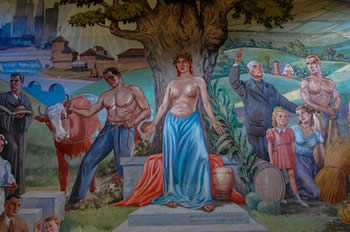 The Town of South Hill is home to The Colonial Center for Performing Arts, a 400-seat theater with an art gallery and conference center. The Meherrin River Arts Council brings nationally known performers to the Greensville/Emporia area four times a year. Additionally, local residents participate in dramatic, comedy and musical productions in various local theatres. Metropolitan areas in South Hampton Roads, Richmond, and North Carolina are easily accessible for a wide range of entertainment and cultural oerings.
Numerous recreational facilities located throughout the region are available to residents and tourists. The region is home to public and private golf courses. As for publicly supported programs, there are multiple facilities throughout the region which provide swimming pools and tennis courts, in addition to multi-sport athletic fields which serve citizens' interests in baseball, soccer, and football.
MacCallum-Moore Gardens boasts a collection of 20,000 boxwoods, thousands of azaleas, dogwoods and other flowering shrubs, along with works of art collected from around the world. Prestwould Plantation, built in 1790, is a popular landmark. Walking and historical driving trails include the Tobacco Heritage Trail, the Civil Rights in Education Heritage Trail, and the Civil War Trail.