Performance-based incentives for companies that locate or grow in Virginia's Growth Alliance
VGA's incentive programs reduce the costs of opening or expanding a business facility, and we work enthusiastically to assist employers who choose to put down roots and grow in the Commonwealth. We view incentives as an investment in Virginia's economic future and a business opportunity for both the Commonwealth and the company.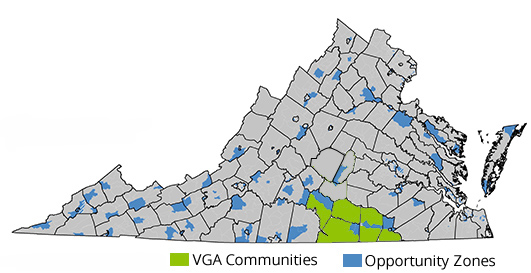 Call David W. Denny at 540-392-3321 with questions pertaining to incentives.